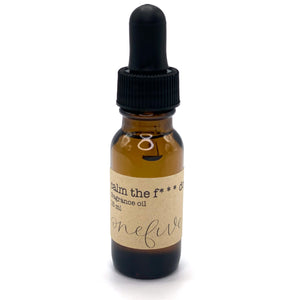 calm the f*** down- a refreshing and soft scent to help you relax.

key scents: lavender • vanilla
You'll notice there are two No. 12 scents, they are the exact same scent, just different names.
15 ml concentrate formula. 
No Phthalate or Parabens.
Works great with a car freshener or diffuser. Start with 2-3 drops in your diffuser and see how that works for your preferences.
Note this is not a therapeutic or essential oil (yes some fragrances contain essential oil in our blends). Do not ingest