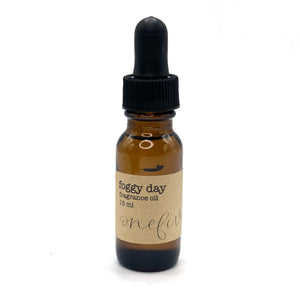 foggy day- It's everything you love about fall in a scent! This candle is also the prefect example of a Maritime fall day. Warm spice, a touch of warmth by the fire, baked goods and family. 

key scents: red apple • spices • golden nectar

While this a secret recipe we've created it is very similar to Bath and Body Works leaves. 

This scent was created in honour of Edna Dunphy, our Mother and Grandmother. There was nothing that woman loved more than a foggy day back home on the East Coast. You could also catch her singing and listening to Grey Foggy Day often.


This ones for you Nan, may this candle bring warmth and joy into your home as a reminder of love. 
15 ml concentrate formula. 
No Phthalate or Parabens.
Works great with a car freshener or diffuser. Start with 2-3 drops in your diffuser and see how that works for your preferences.
Note this is not a therapeutic or essential oil (yes some fragrances contain essential oil in our blends). Do not ingest