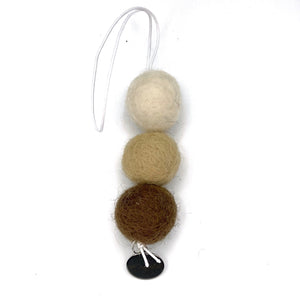 Hang from rear-view mirror or any where!
Add 1-5 drops of your favourite oils right onto the felt balls & Enjoy!
As the smell begins to fade over the week, just add a few more drops, making this the perfect reusable accessory in your car!
If you want to change scents, you can gently wash your felt balls
When adding fragrance to your felt balls, do not get any oil on fabric or plastic in car.