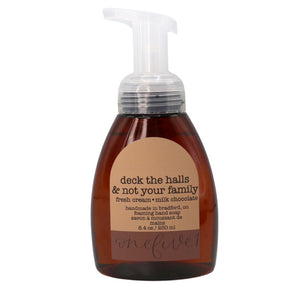 deck the halls & not your family- fresh cream•milk chocolate
work me around your hands & get ready to get sudsy. count to 20 and you're all clean. not for internal use, do not ingest.

ingredients: distilled, potassium oleate, potassium cocoate, glycerine, potassium citrate, citric acid, salt & fragrance oil.
8 oz | 227 ml