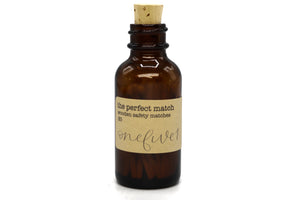 The perfect accessory to any candle purchase! So cute we had to make three different names for them to be the perfect addition to your home.

These jars come with 30 white tipped wooden matches. For both function and decor! The striker is located on the bottom of the bottle.
Note: keep out of children's reach.